Atv Tours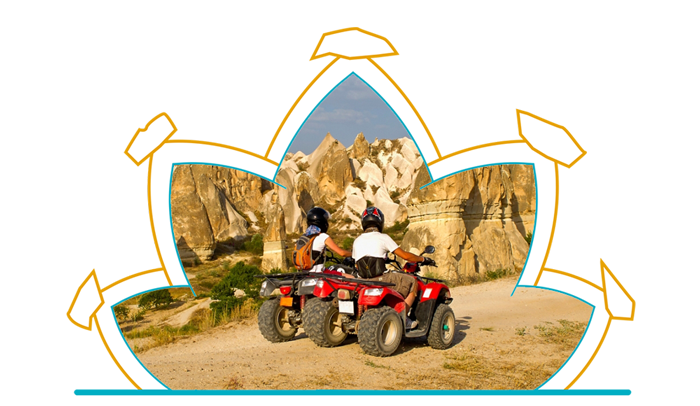 Whenever you come to Cappadocia region, you can always do an ATV safari tour in all seasons: summer, winter, spring and autumn. This means that when you come to the region, you can make peaceful and exciting trips regardless of the weather conditions. Especially in winter, going through the white fairy chimneys will push you to different emotions. Geographically, you will enjoy the beauty of the region. While doing this tour, you will be going on a route consisting of natural formations. The old town and residential area, naturally formed caves, sloping hills are the valleys with wonderful photo frames for you to take this tour.
Cappadocia is the address of those who are bored of city life and seek calm and peace for a few days. The ATV tour activity, which will take your work stress and fatigue, is among the indispensables of Cappadocia. You can make a 2 person tour with a single ATV with your spouse and friend or you can tour the region side by side with individual ATVs.
You can excite your Cappadocia holiday with four wheeled ATVs. You can also make tour friends from different cultures by joining group tours. You will be used to dust and smoke on these tours during which you will not do high speed.
For further details and reservation, please contact us.