Jeep Safari Tours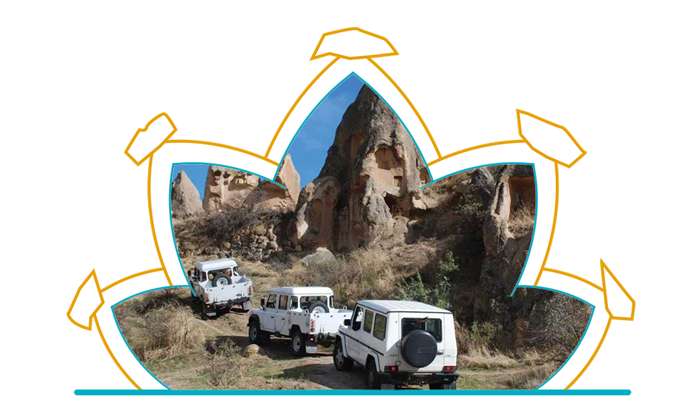 For those who want to explore Cappadocia away from the crowds and in a different way, you can enjoy the impressive nature with a jeep safari tour that you can do along the footpaths of the valleys and the village vineyards scattered between them. The jeep safari tour which is one of the most exciting activities in Cappadocia takes you to the valleys where you can not go with your own vehicles or tour vehicles.
The tours are mostly organized for 4 to 8 people and with the 4×4 terrain vehicles.
For further details and reservation, please contact us.