Horseback Riding Tour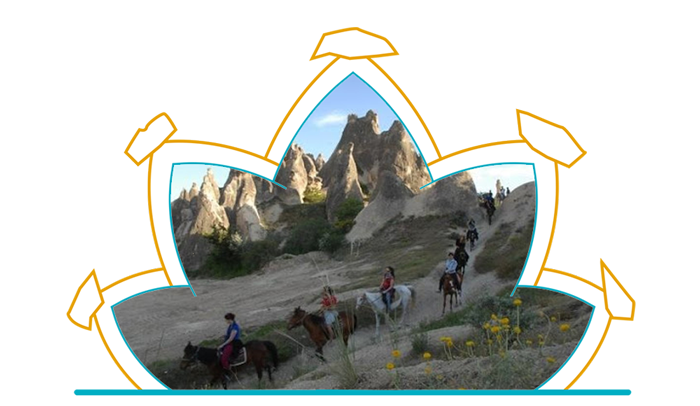 Cappadocia means 'the Land of Beautiful Horses' in Persian language and in there, the most popular activity which identifies with this meaning perfectly is Cappadocia horseback riding tour or in other words horse riding. While galloping in this place decorated with fairy chimneys, you see the dust cloud, feel the freedom of the moment and leave horseshoe traces on the ground in this geographical place which have centuries since then.
Since Cappadocia is one of the UNESCO World Heritage members discovering this special place with riding with horses is the best way to feel the mystical atmosphere.
Riding is one of the most popular activities for foreign tourists mainly from East and Europe, and local tourists and you don't need to be experienced about riding horse to join Cappadocia horse discovering tour. Even if this will be your first time for riding, you will be ready discovering after short briefing in a professional horse ranch which is checked for safety measure regulary. Moreover, your children can also ride so that you can enjoy discovering together.
For further details and reservation, please contact us.